SmartPSS/Smart Track
How to Setup Smart Track in SmartPSS
1. From the Smart Pss home page select Live View.

2. On the right hand side select and click on device > right click to bring up sub menu > Select "Smart Track Config" which will bring you to the Smart Track Config Menu.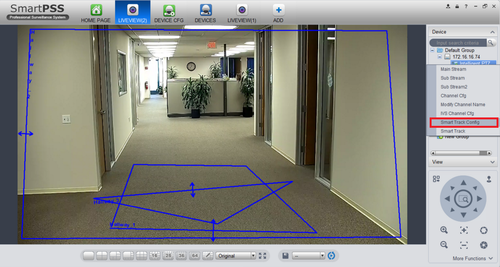 3.To ensure linkage accuracy, please set at least three groups of calibration points > Click "Add" to set calibration points. > Click "OK"
Here is a examples of working smart track.