SmartPSS/How To Search Client Log
How To Search Client Log In SmartPSS
Description
This article will show you how to search and review the local log in SmartPSS 2.0
Prerequisites
Video Instructions
Coming Soon
Step by Step Instructions
Local Recording
1. Launch SmartPSS.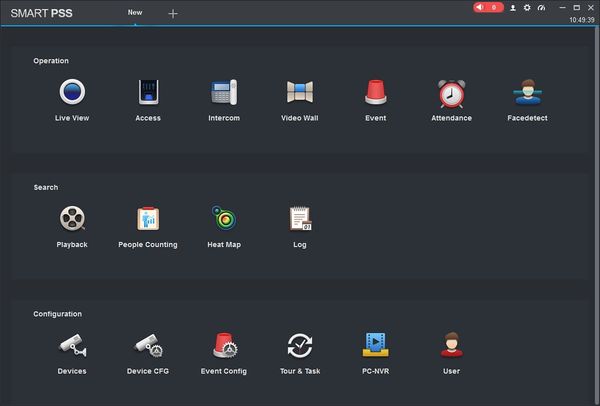 2. Click Log
3. This will open the Log menu
Make sure the 'Client' icon on the left side of the screen is selected, then enter the parameters of the search:
Time Range: Click in the Time field to select a date range to search. Please note the maximum is 24 hour range.
Log Type: Select the alarm type(System, Operation, Alarm)
Click 'Search' to begin the search.
4. The log information will load in the center of the screen for review. To export this list, click the 'Export' button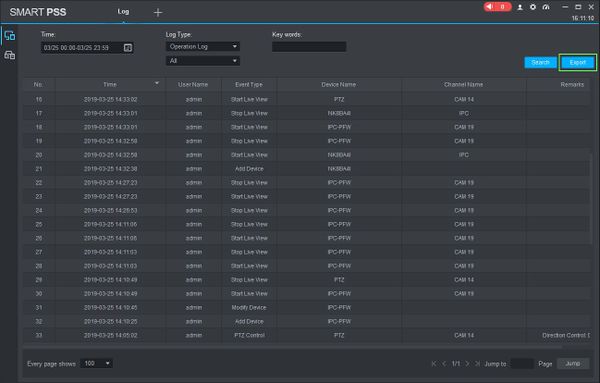 5. A file dialogue window will open, prompting the user where to save the log (.xls format)
6. Once exported the log can be opened using a program that can read the '.xls' file format