SmartPSS/Access IVS Features
How to Access IVS Features in SmartPSS
Prerequisites
SmartPSS installed on a Windows or Mac computer
Dahua IP camera with IVS
Established network connection with the IP Camera
The IP camera added to SmartPSS
Video Instructions
Step by Step Instructions
1. From the Smart Pss home page select Live View.

2. On the right hand side menu select click on IVS capable camera and drag it into view > Right click to bring up sub menu > Select "IVS Channel Config"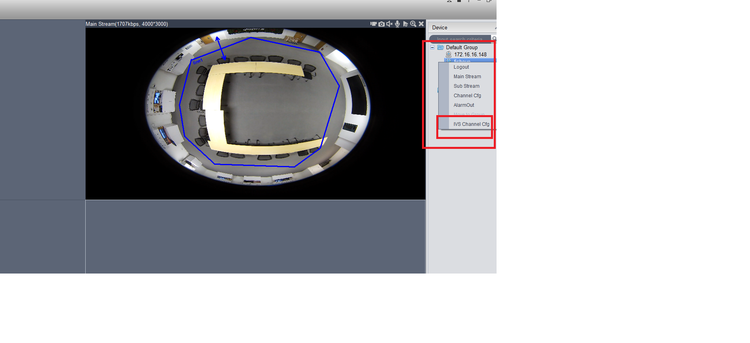 3. Scene Calibration menu will now be opened > Select the "Calib" button. Draw Region 1 > right click on drawing when completed which will complete the drawing.