New GUI/Instructions/Schedule Record
New GUI - Schedule Record Setup
Description
Dahua NVRs and DVRs offer a variety of recording options. You can configure recording schedules based on the following methods:
General
Motion Detection
Alarm Based
Motion Detection + Alarm
IVS if the feature is available depending on the model.
These schedules can be set individually for each camera or copied to all cameras.
Prerequisites
Dahua NVR or DVR with 2018 firmware
Internal HDD
Video Instructions
Step by Step Instructions
1. From the Main Menu select "Management".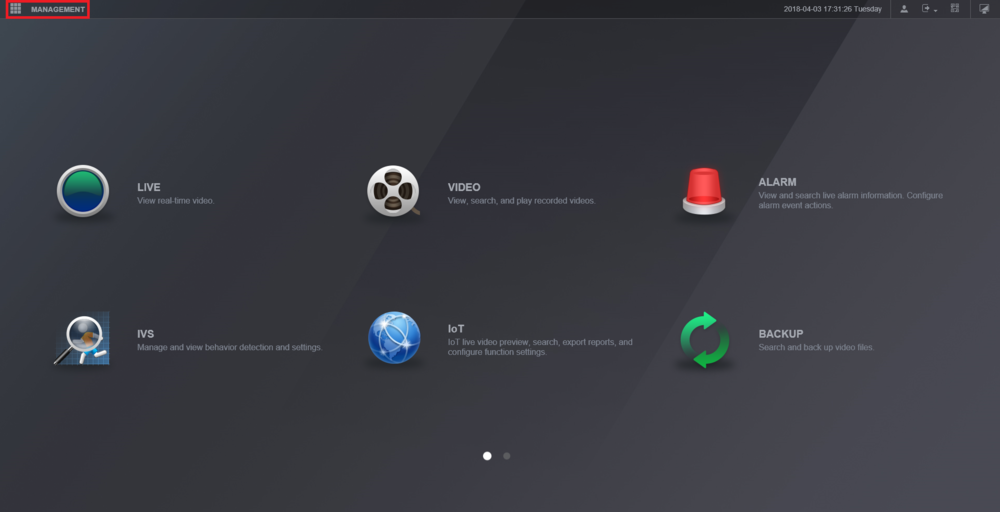 2. Select the "Storage" option from the drop-down menu.
3. From the left hand side, select "Schedule".
4. Select the channel drop-down menu to choose the channel that you want to adjust the recording schedule for.
5. Select "Setting" next to any day of the week.
6. You will have options to set a schedule for General Recording, MD (Motion Detection), Alarm, MD & Alarm, Intel, and POS (Point of Sale). For this tutorial we are using General Recording.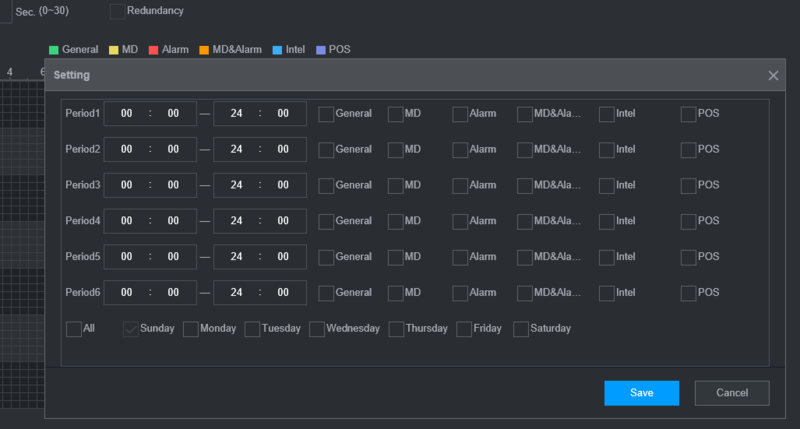 7. Here you can see that you are able to set multiple periods. For this tutorial we will only be setting one period. Check the "General" box, then select the day or days you want to scheduled recordings for, and then select "Save".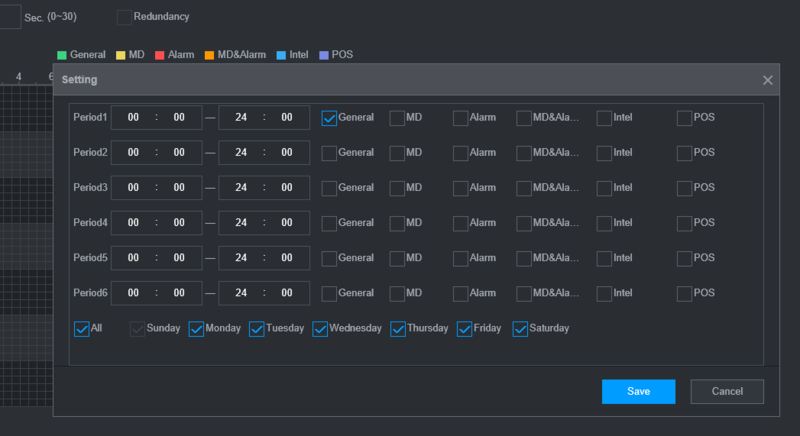 8. Depending on the days selected from the previous step, you will see green colored bars which represents general recording.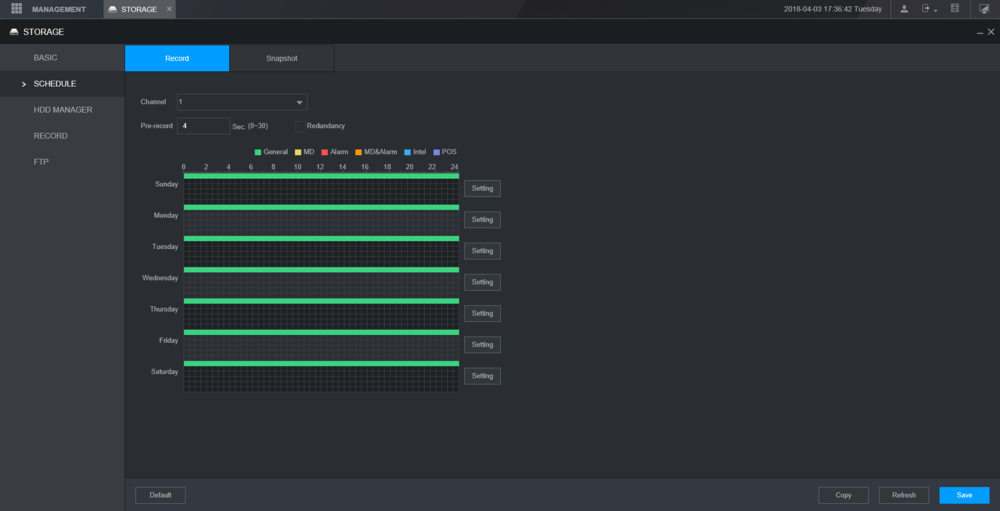 9. You can select "Copy" to mirror the same schedule to another channel/camera. Select "Save" in the Copy menu.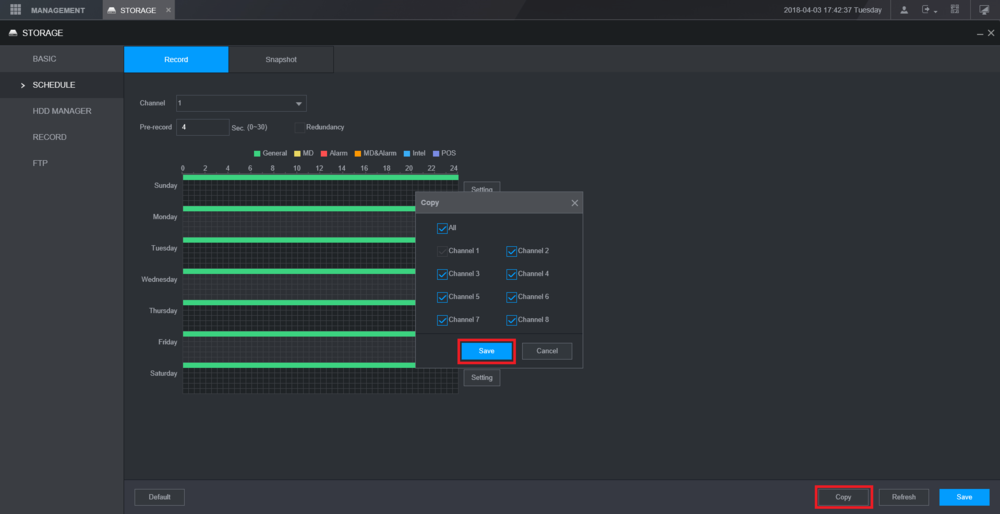 10. Select "Save" at the bottom to save all settings. If your changes were successfully saved, a pop-up will appear at the top notifying you as such.