IVS2.0:SmartPSS1.16/Abandoned Missing
SmartPSS Setup
Prerequisites
SmartPSS
IVS capable device with Face Detection
Upgraded devices to latest firmware
Video Instructions
Step by Step Instructions
1. Right click and select IVS channel config.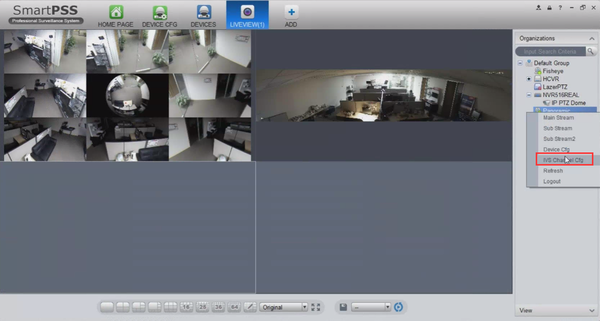 2. Select Taken away detection.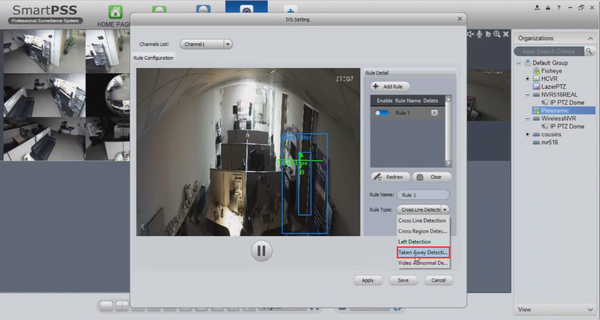 3. Draw your rule.
4. Select largest and smallest object and click apply and ok.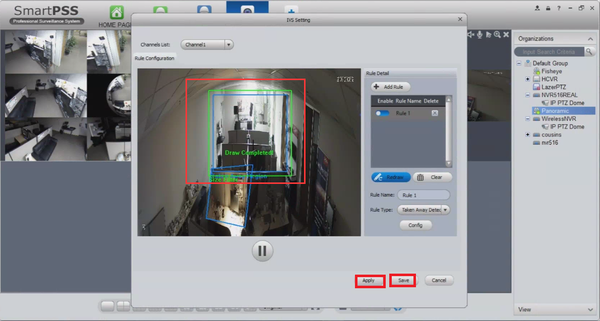 SmartPSS 2 Setup
Prerequisites
SmartPSS
IVS capable device with Abandoned/Missing Detection
Upgraded devices to latest firmware
Video Instructions
Step by Step Instructions
1. Go to Live View.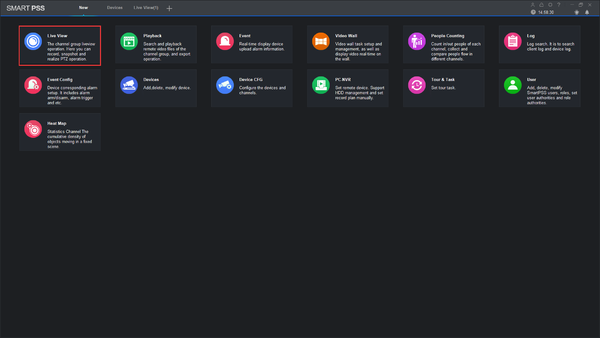 2. Right click on a device and select IVS Channel cfg.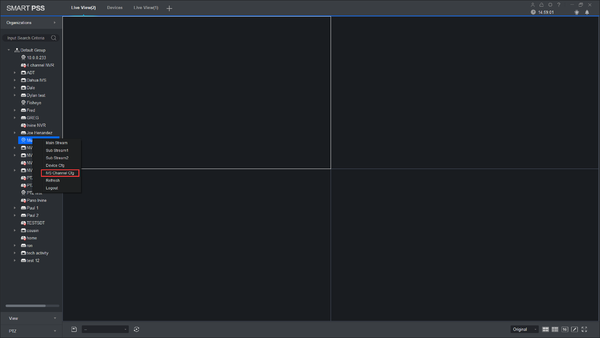 3. Select IVS and click Next.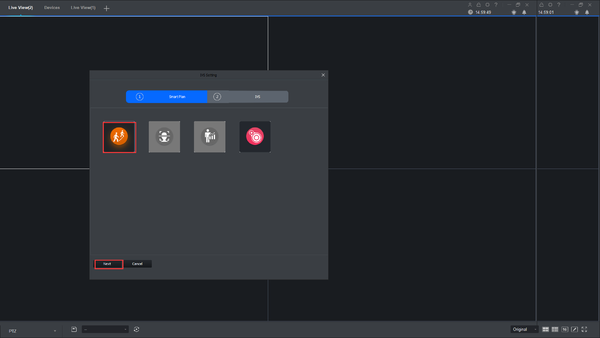 4. Under Detect Region, Draw your rule and apply.
5. Under Rule config -> Target Filter -> Draw the rule -> Apply -> save.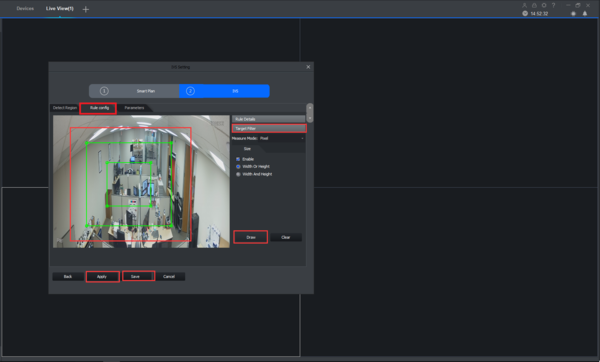 6. Under Rule config -> Rule Details -> Add rule -> Select Abandoned Object -> Draw.
7. Draw -> Apply -> Save.