DSS Windows/Express/Set Server IP Address
How to Set DSS Express IP Address
Description
This article is to provide instruction of changing the IP address in DSS Express Server.
Prerequisites
Windows computer with DSS Express Server
Video Instructions
Step by Step Instructions
Prior the installation, set the computer IP address from Windows adapter setting menu:
1. Open the DSS Express Server configuration
2. Open a Windows Command Prompt
Type ipconfig , press Enter
3. Verify the IP address of the server was set correctly in the previous step by checking the IPv4 Address that is listed for the Ethernet adapter that was configured in the previous step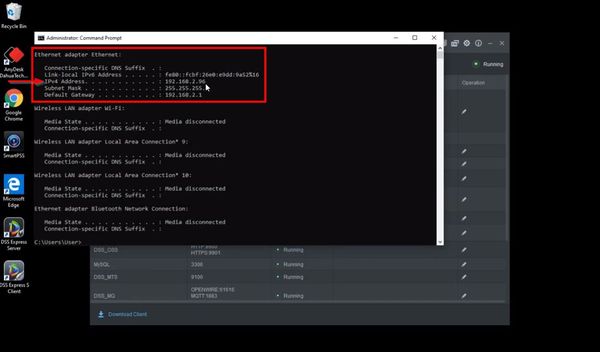 4. In the DSS Server Config click the gear icon in the top right of the screen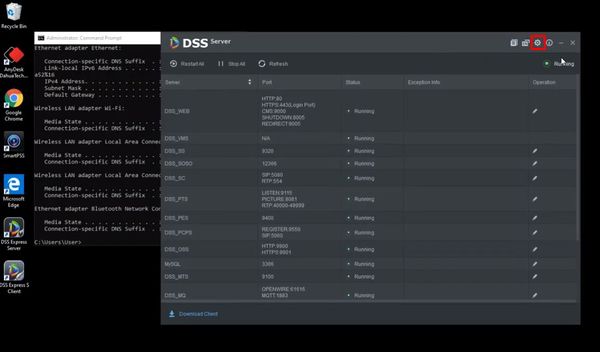 5. Enter the IP address of the server in the field labeled CMS IP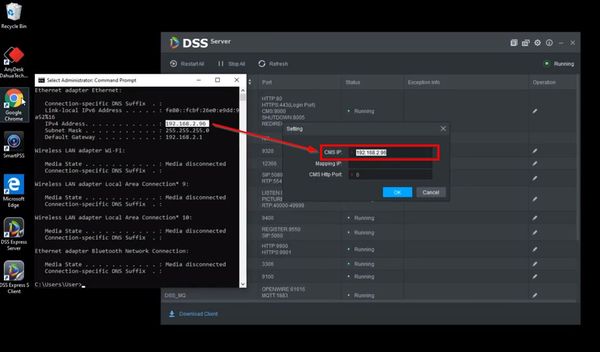 6. The external IP for the server must be verified to enter as the Mapping IP for the server
Open a web browser and go to www.canyouseeme.org
The external IP will be displayed in the field "Your IP"
7. Enter this IP in the 'Mapping IP' field in the DSS Server config
Click OK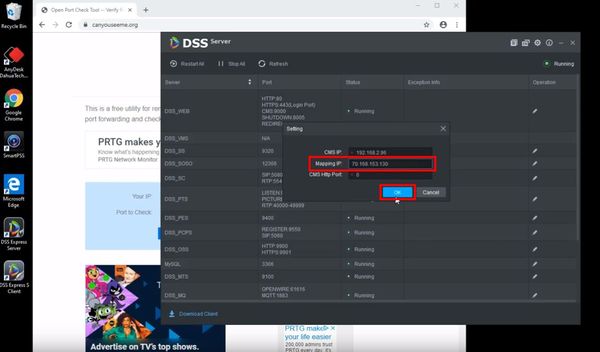 8. A prompt will appear to confirm a server restart to make the requested changes.
Click OK
9. The server will restart to make the changes
You can monitor the status in the server Status display column in the software