DSS Windows/Express/Config/Residence Config
How to Enable Residence Config in DSS Express
Description
This article will show you how to enable, "Residence Config" for use with Dahua Video Intercom devices.
NOTE: Unit enable on the platform must match unit enable on device, otherwise after you add device, device will be offline.
Prerequisites
DSS Express
Dahua Video Intercom Device
Video Instructions
Step by Step Instructions
1. From the DSS Express Client, click, "Config"
2. Click, "Residence Config"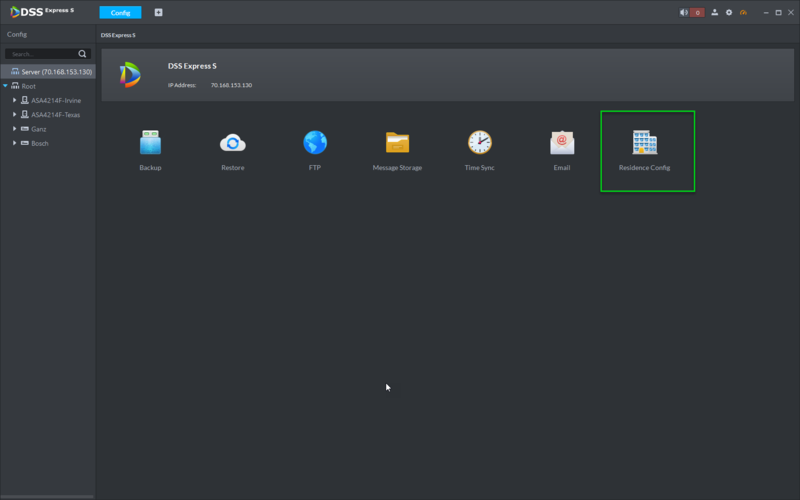 3. Click the toggle icon to enable or disable, "Residence Config"