DSS S2/Manager/Add Device
How Add A Device In DSS Manager Portal
Description
This article will show you how to add a device in the DSS Manager Portal.
Prerequisites
Computer connected to the same local network / network segment as the server. The default IP address of the server is 192.168.1.108
Dahua device added to DSS
Video Instructions
Coming Soon
Step by Step Instructions
1. Open a web browser and enter the IP address of the server. Enter the username/password and click Login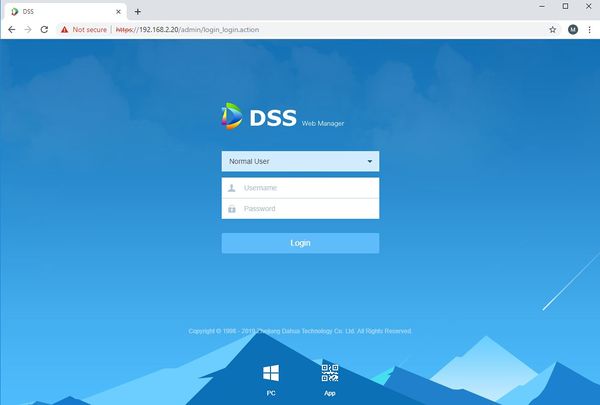 2. Click Device
3. Devices local to the DSS server can be discovered in the top window.
Click Refresh to perform a manual search
4. To add discovered devices to DSS, check the box next to the device in the list then click Connect

5. The Batch Add interface will appear
Enter the username and password of the device(s) then click OK