DSS/V8/DSS Express/Instruction/Playback
DSS Express V8 - Playback
Description
This guide will show the options that available for Playback in DSS Express V8 Client.
Prerequisites
DSS Express V8 Server and Client
Dahua Device connected to the network
Dahua Device added to DSS Express V8 - Click here for how-to add device instruction.
Step by Step Instructions
1.Login to DSS Express Client and click on Monitoring Center.
2. Click on Playback and select the camera channel under Resources.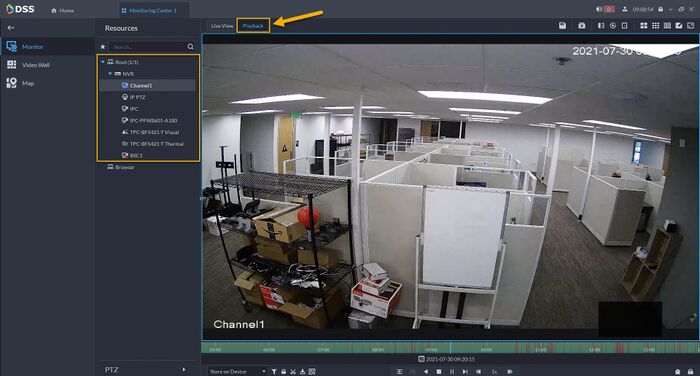 Below is the operation menu that available under Playback.
SMD Search

If you would like to download video footage, please click here for instruction.