CMS/DSS/Setup TV Wall
How to Setup TV Wall
Description
Add and set up TV wall to DSS.
Prerequisites
Internet Access and IP address to DSS server
IE
Access to to the TV wall.
Video Instructions
Step by Step Instructions
1. Go into a DSS through web browser, enter in your credentials and click log in.
2. Click on Business.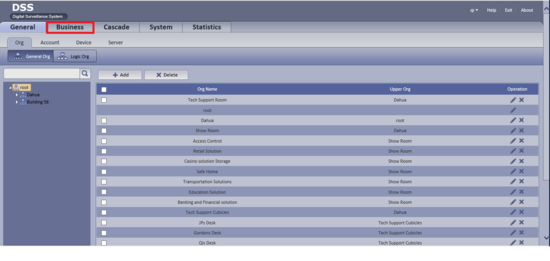 3. Click on TV Wall then on Add.
4. Enter in a name and select the number of video wall you have(2*2,3*3,M*N).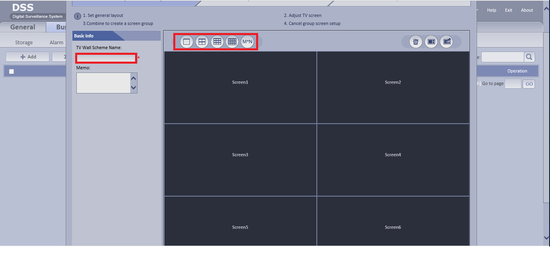 5. Press and hold CTRL and select the screens you would like to do splice control if you would like and click confirm on top right.
6. Scroll to the bottom and click on next after you're done.
7. Select root, M70, and then drag and drop your output videos to the appropriate screen.
8. You should now have each screen assigned to an appropriate video out and then click next.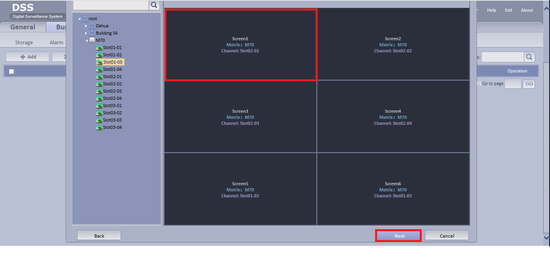 9. Check apply now and click finish.