CMS/DSS/DSS Client Download and Install
How to Download and Install DSS Client
Description
Download and install DSS desktop application
Prerequisites
A Connection to the DSS Server
An Internet Connection
DSS server IP address
Windows:
Microsoft Windows XP SP3, Microsoft Windows 7 or above
Core 2 dual-core 3.0Ghz or above
At least 10GB free hard disk space or above
directX 9.0c or above
2GB Memory or above
1024×768 resolution or above
Internet explorer 7 or above
Video Instructions
Step by Step Instructions on Windows
1. Launch Internet Explorer 7 (or above version), and type in your DSS sever's address into the url bar and press enter. For this example we will use a local DSS server with an IP of 172.16.13.111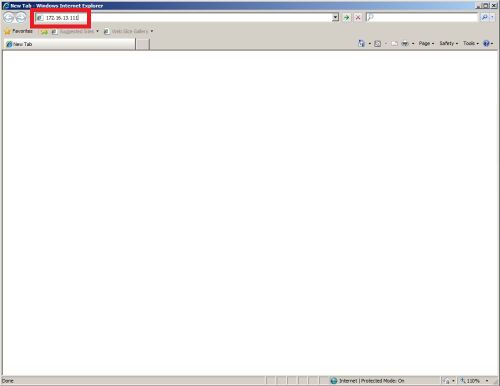 2. After establishing a connection through IE you will find a login page where you can download the Windows client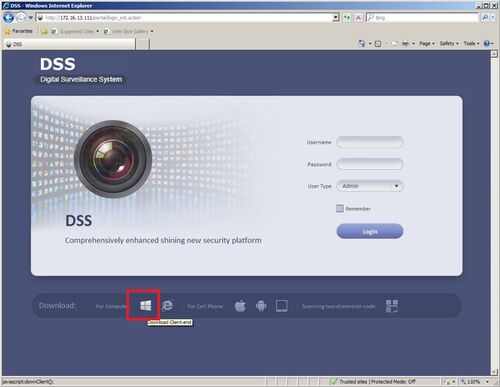 3. IE will prompt that your download will take place, you can open or save the "DSSClient.zip" download

4. Once "DSSClient.zip" is downloaded locate the file and extract the compressed zip file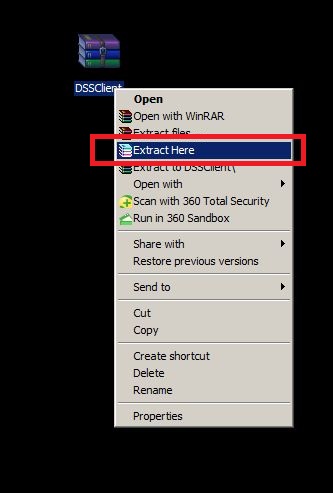 5. Now launch the DSSClient installer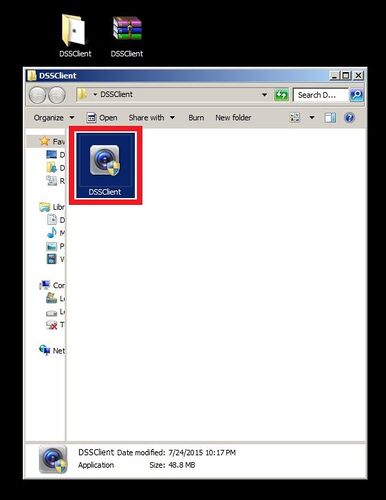 6. Select your language and press "OK"

7. Select Next

8. Read the EULA and select "Accept" in order to proceed with the installation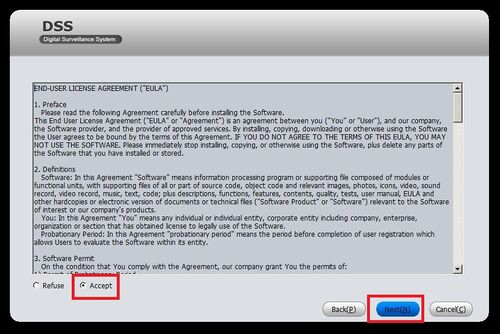 9. Select or type in your preferred installation directory, or if you are okay with the installation directory select "Install"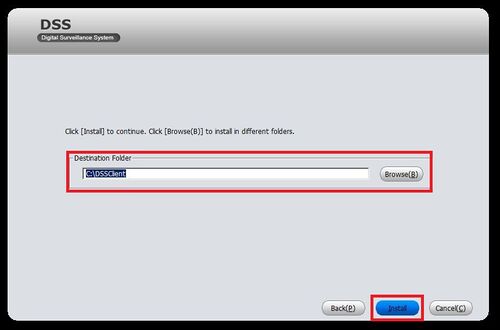 10. Wait for the installer to finish

11. Once the installer has finished you are now ready to run the DSSClient on Windows, Enjoy!