CMS/DSS/Configure Record Schedule
How to Configure Record Schedule
Prerequisites
A Connection to the DSS Server
An Internet Connection
DSS server IP address
Windows:
Microsoft Windows XP SP3, Microsoft Windows 7 or above
Core 2 dual-core 3.0Ghz or above
At least 10GB free hard disk space or above
directX 9.0c or above
2GB Memory or above
1024×768 resolution or above
Internet explorer 7 or above
Video Instructions
Step by Step Instructions
1. Go into your DSS and log in.
2. Go to Business, Storage, Normal Plan and then Add.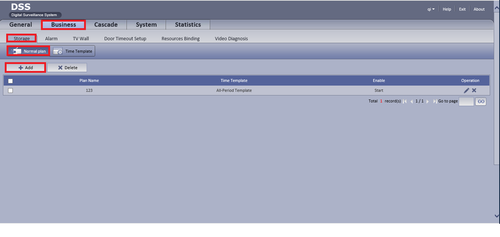 3. Select Cameras that you want to record under root, give a name for plan name, select a template for record, choose a stream and click on enable to enable the configuration.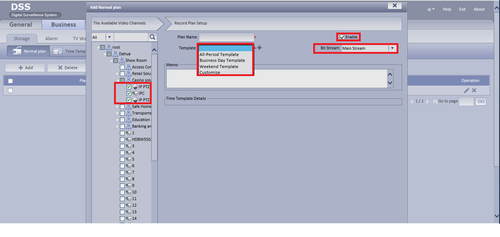 4. Click on ok and you're done.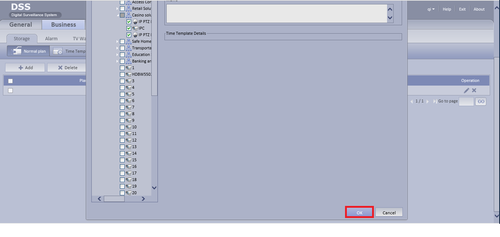 Links
¶¶¶
Related Articles in Category:Record
<DynamicPageList>

category = Record count=5 </DynamicPageList>




<DynamicPageList> category = Record offset = 5 count= 5 </DynamicPageList>

<DynamicPageList>

category = Record offset = 10 count=5 </DynamicPageList>