CMS/DSS/Add New Group
How to Add New Group
Description
Add a new group/groups to DSS.
Prequisites
IE (Internet Explorer)
Internet Access and IP address to the DSS server
Video Instructions
Step by Step Instructions
1. Select The Org tab ➞ Click on the Add tab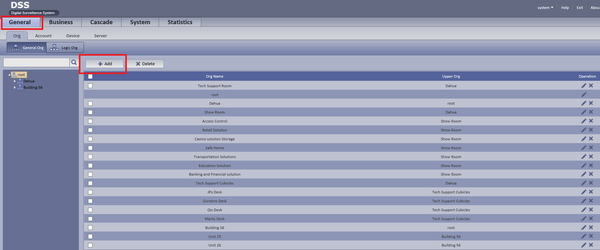 2. Name Upper Org. ➞ Name Organization ➞ Input SN Number of the Device ➞ Click OK.