Backup/Backup Redundant HDD
HDD Backup Redundant
Description
Watch the video below or use the step by step instructions to setup a Redundant HDD which will keep a copy of the primary drive.
Prerequisites
2 or more HDD
SATA Cables
Video Instructions
Step by Step Instructions
1. Get into the menu and select Storage.
2. Select HDD manage.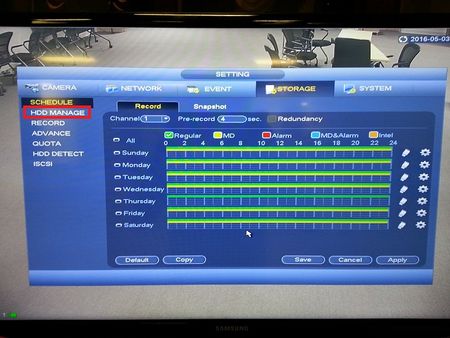 3. Click on Read and write.
4. Select Redundant.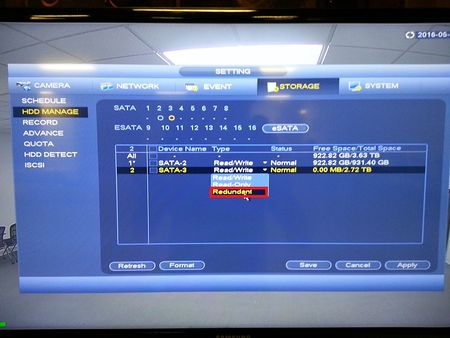 5. Select apply and save.