CMS/DSS/Add New User
How to Add New User
Prerequisites
A Connection to the DSS Server
An Internet Connection
DSS server IP address
Windows:
Microsoft Windows XP SP3, Microsoft Windows 7 or above
Core 2 dual-core 3.0Ghz or above
At least 10GB free hard disk space or above
directX 9.0c or above
2GB Memory or above
1024×768 resolution or above
Internet explorer 7 or above
Video Instructions
Step by Step Instructions
1. Go to your web browser and log in to a DSS with a preset credentials.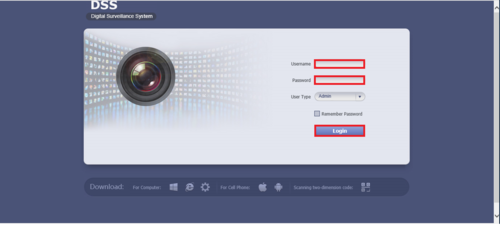 2. Click on Account.
3. Go to User and click on Add.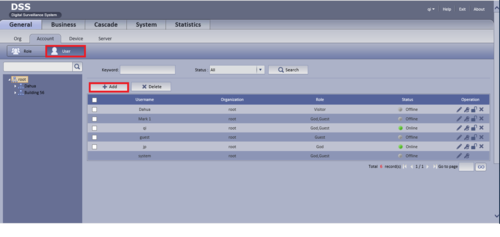 4. Enter in username, password, etc and click ok.