NVR/Recording Setup/Alarm Recording Setup SmartPSS 2.0
How to Setup Alarm Recording Using A Physical Alarm via SmartPSS 2.0
Description
How to Setup Alarm Recording Using A Physical Alarm via SmartPSS 2.0
Prerequisites
A NVR or IP Camera with an Alarm Out
A low voltage physical alarm
Dual pair 24 gauge run to the physical alarm
Video Instructions
Step by Step Instructions
1. Identify which alarm out block you wish to use to connect your physical alarm. For this example we are going to use, "Alarm Out Channel 1"
2. Connect the cable to your physical alarm.
3. Connect the cable to the alarm block on the ports labeled, "IN1" and "Ground"
4. Log into SmartPSS -> Select "Device Configuration" from the home page.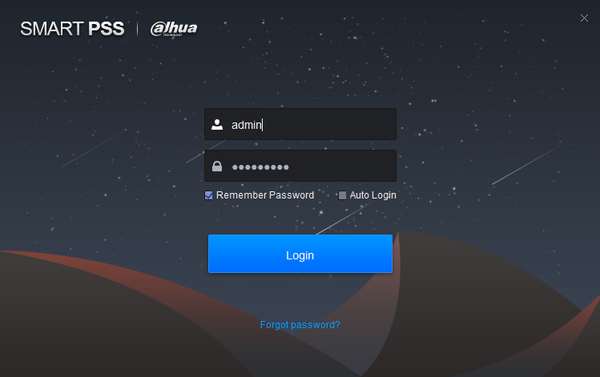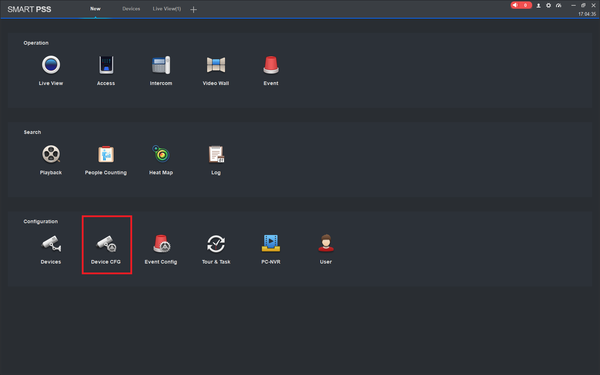 5.From the left hand side select device -> Expand Event -> Select Alarm I/O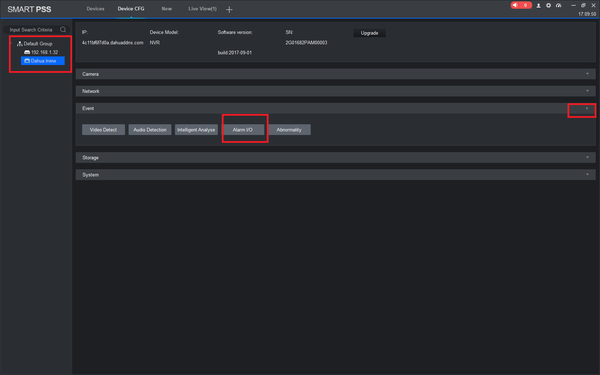 6.Check mark Alarm Input Enable -> Select channel.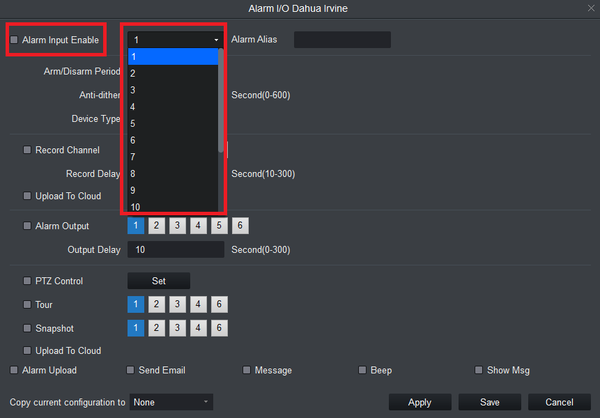 7.Select either, "Always Open" or "Always Close"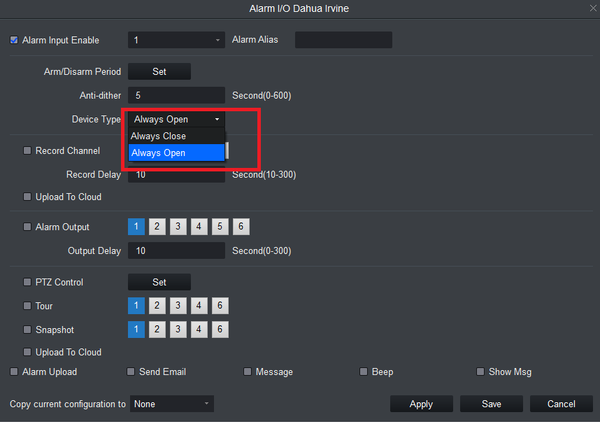 8.Next select what actions you want the system to perform, when the alarm is activated. To record the alarm event you will need to check mark "record channel".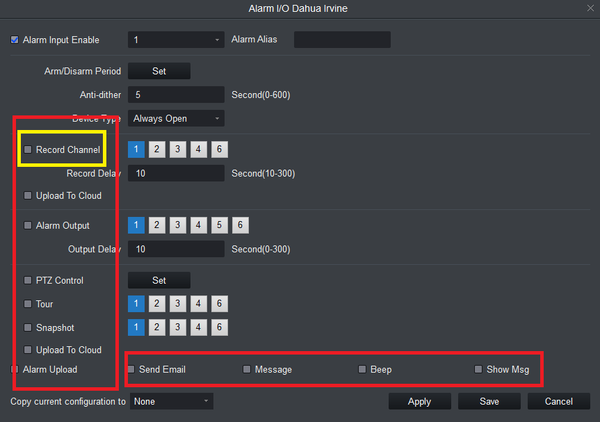 9.Select Apply and Save to save settings.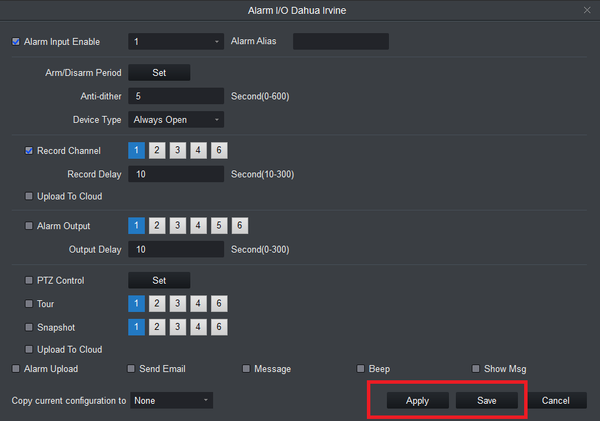 10.Next you will need to set the schedule to record the alarm event. Select Storage -> Schedule.
11.Select Channel Alarm recording was set for -> Select the gear icon -> Here you will see Period 1 (By default it will be set 0-24 hours). For this tutorial we are setting 1 Period -> Check mark "Alarm" -> Check mark "all" to record everyday of the week.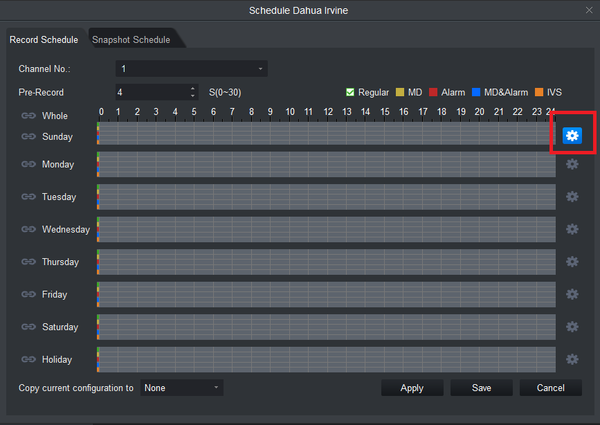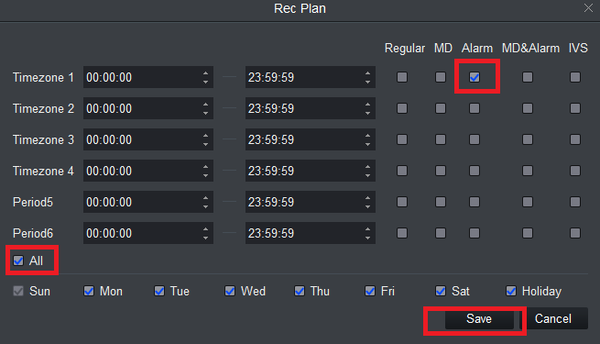 12.Here on the schedule you should see red for each day of the week as pictured below. Select apply and save to save settings.